Australian laatuviinejä 6.3.2023 ravintola-alan ammattilaisille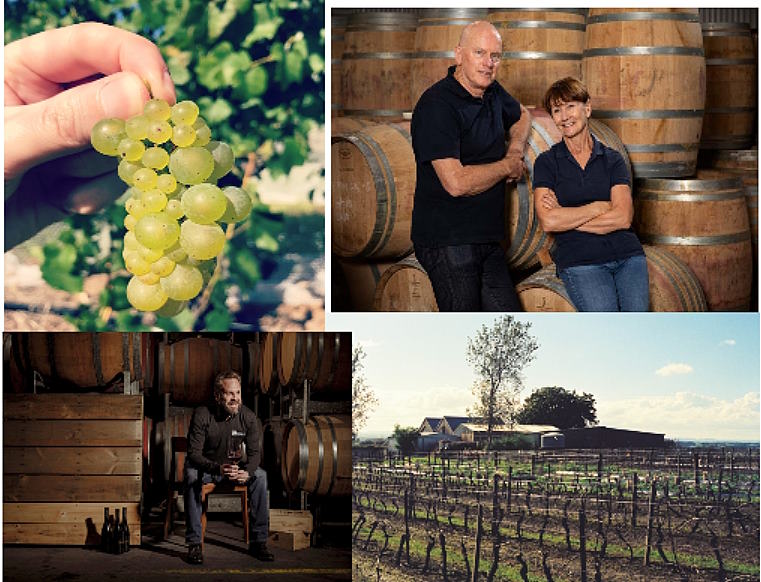 Pahoittelut, mutta lipunmyynti on päättynyt, koska tapahtuma on jo mennyt.
RAVINTOLA-AMMATTILAISILLE
Australian laatuviinejä: Xanadu – Grosset – Torbreck – Bass Phillip
Yhteistyössä Thirsty Bear
Maanantai 6.3.2023 klo 13
Lönnrotinkatu 7 – Helsinki
Thirsty Bear is a Finnish wine agency with a focus on the new world. We love the new world because wine producers are able to push the limits with no rules to hold them back. That allows the creation of what we think is some of the most exciting wine in the world at this point in time.
This tasting will look at Australia which is a huge place, you could fit Finland into it 23 times! Each state is like a separate European country so the wine styles are very different from east to west which is a distance of around 3000 kilometres. There are 65 wine growing regions, over 2000 wineries and around 6000 grape growers producing roughly 1.7 million tonnes of fruit each year. Something that few people know is that Australia is home to some of the oldest vines on original rootstock in the world. Phylloxera has still not made it to large parts of the country so you can find vines dating back to the early 19th century that are still producing grapes.
Xanadu is one for the 5 founding wineries of Margaret River in Western Australia. An irishman called Dr John Lagan and his wife Eithne planted the vineyard in the 1970's and named it after a poem which refers to Xanadu as paradise. They are one of the most awarded wineries in Australia and are especially well known for Chardonnay and Cabernet Sauvignon. Chief winemaker Glenn Goodall recently won the 2023 Australian Winemaker of the Year award.
Grosset is one of the top Riesling producers in Australia and is based in the cool climate of the Clare Valley in South Australia. Founded in the 1980's by Jeffrey Grosset, the wine is made using organic and biodynamic methods. Jeffrey fell in love with Riesling at a young age and was one of the people responsible for championing the variety in Australia in the 1990's. He also adapted to screw cap early and helped to convince the Australian wine industry of its benefits over traditional cork.
Torbreck is a cult winery located in the Barossa Valley, one of Australia's best known regions. The vineyard is relatively young and was founded in the 1990's by David Powell. The name comes from a forest in Scotland where the founder worked as a lumberjack. The speciality of Torbreck is Shiraz and they are lucky to own and work with some of the oldest vineyards in the valley. Chief winemaker Ian Hongell is one quarter Finnish and his grandfather originally came from Kokkola.
Bass Phillip is considered to be the top Pinot Noir producer in Australia and is sometimes referred to as the DRC of Australia. Based in South Gippsland, Victoria, the vineyard was founded in 1979 by Phillip Jones and is named after early pioneers George Bass and Arthur Phillip. Unusually for Australia, the vineyards are planted at high density in Burgundian fashion. Chardonnay and Pinot Noir are made using organic and biodynamic principles and minimal intervention winemaking.
Maistettavat viinit:
Xanadu 'Exmoor' Sauvignon Blanc Sémillon 2020 – Margaret River, Western Australia
Xanadu Exmoor Chardonnay 2019 – Margaret River, Western Australia
Grosset Alea Riesling 2022 – Clare Valley, South Australia
Grosset Springvale Riesling 2022 – Clare Valley, South Australia
Torbreck Old Vines GSM 2018 – Barossa Valley, South Australia
Torbreck Woodcutters Shiraz 2019 – Barossa Valley, South Australia
Bass Phillip Bin 17K Pinot Noir 2017 – Gippsland, Victoria
Paikka: Viinitien toimitila, Lönnrotinkatu 7, 00100 Helsinki
Aika: Ma 6.3.2023 klo 13
Esittelijä: Tom Murray Willis, Thirsty Bear