Elokuun 2021 sommelier on Humberto Pulido Garcés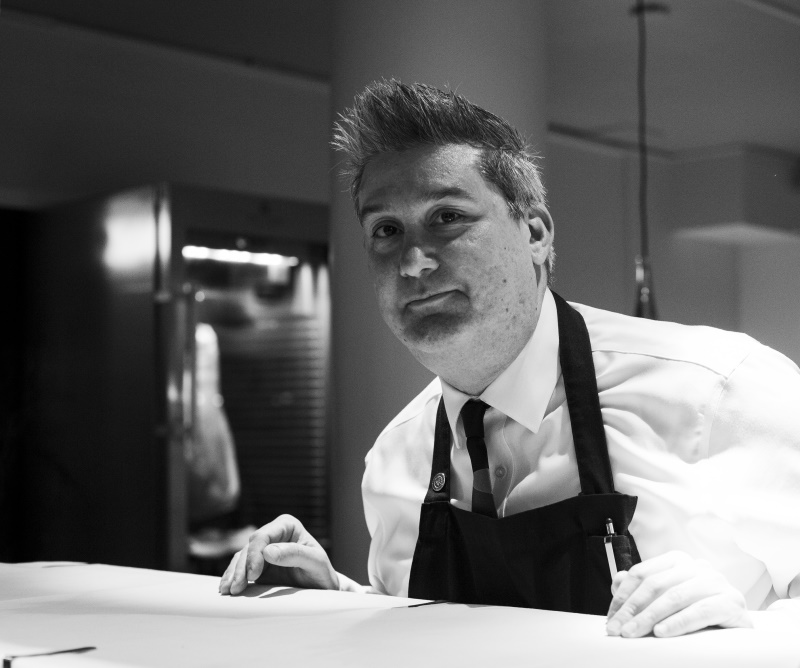 Who are you and where do you work?

My full name is Humberto Pulido Garcés. Humberto is my forename and my last name is composed of two surnames: My father's and My mother's, as is common and traditional in every hispano speaking region of the world.

I'm 53 years old (not a spring chicken anymore!) and was born in the city of Havana in the caribbean island of Cuba. Traveled to Russia in 1986 to attend the State University of Leningrad (currently Saint Petersburg) from where I graduated and obtained a Master Degree in Ethnography and Anthropology in 1991, the same year I arrived in Finland. In 1993 I established myself in the city of Tampere.

I work at Ravintola Hella ja Huone in Tampere and have been in charge of the restaurant's wine program since 2014.

How did you become a sommelier? How did you end up in the industry?

I became a "wine dude" almost by accident. In the beginning of the 2000 I and a couple of friends played with the idea of managing a restaurant but, being completely ignorants about this line of business, we decided to go to school and learn the trade.

After a few years of training and obtaining degrees as floor servant and bartender, I remained "the last man standing" and proceeded to work in several restaurants, bars and also nightclubs in the city.

I managed to get a gig in 2012 for a summer working season in Restaurant Näsinneula. It was there when my interest in wine got resurrected. One very busy evening, Sommelier Mia Merta put in my hands a bottle of Chianti and instructed me to tell the customers that it contained the Sun of Tuscany.

This line alone intrigued me so much that I decided to immerse myself into the subject of wine. I never had the resources (money!) to take any wine appreciation course, but my years of university gave me the tools for acquiring information and converting it into knowledge. I systematically proceeded to study in the mornings and work in the evenings, something that I still do.

Learning in our line of business never stops, so I guess you can call me a self-thought or autodidact wine dude!

Tell us a great food & wine pairing from the menu of Hella ja Huone!

I definitely recommend you try our fish. Our chef likes precise and rich flavours.

Smoked pike with nettle, false morel and pike veloute is our fish portion and it is paired with an Alsacian Riesling: Paul Blanck, Wineck-Schlossberg 2015, an Alsacian Grand Cru.

The wine has a powerful nose and is very rich on the palate. Fresh and a bit balsamic, notes of red apple and tangerine. In general, I also find Alsacian Rieslings to be a bit more unctuous than the German counterpart, something that in my opinion pairs well with our smoked pike. This particular wine can be found in Alko tilausvalikoima.
Tell us three of your own favorite food and wine combinations for the summer!

I'm a simple man with simple needs, especially in summertime when my wine pairings become less technical and more intuitive, after all the goal is self indulgence and enjoyment and this particular premise is more than true in summer.

Few days ago, on a sunny day, I had grilled entrecote with a very nice Southern Rhône Lirac, produced by Domaine de la Mordorèe. A deep red wine with red fruits and violet aromes, the mouth very fresh with soft tannins, but concentrated enough to cut through the entrecote fats and with a finish that lingered to be savoured for quite long – it was delicious!

I also like Rose wines, for example, from the same Southern Rhône a Tavel Rosé with its attractive deep pink color and underlines of blood orange is visually a beautiful wine. Southern Rhône Rosés are concentrated and usually reveal a fresh and well balanced body, good acidity, a lot of aromas and flavours of red currants, red berries and watermelon. Is a wine that will pair very well with the residual aromas and taste of charcoal of a grilled and well seasoned poultry or fish. I also like to pair berry cakes and rosé sparklings: A fruit forward Franciacorta Rosé with brita cake – bring it on!

I love the whites of the Loire. Muscadet and oysters is one of the most populars (and classical) pairings in our restaurant. I will also take on any summer day a good intense and complex Savennières with grilled withe meat or a rich flavored crustacean. The succulent and full bodied profile of the wine combined with a vibrant, fresh, long finish and edgy minerality will do a heavenly job!

What do you think are the most interesting cocktail and wine trends right now?

Finns finally have found Rosé wines! A very positive trend. Hopefully it becomes a habit and goes beyond trend.

I'm also fascinated by the natural winemaking movement which is not a trend anymore but a well established way of producing wine. My palate is more inclined toward classical or "conventional" winemaking, but I also find the concept of natural winemaking very interesting.

The polemic about biodynamics and the whole discussion about the ethicality of different methods of agriculture, also interest me and I think is an important discussion to have. It reflects the challenges and hopes of our times. These are polemical matters for many, but in my opinion, polemic may bring new ideas and solutions. Something I love about our line of work is that it not only nourishes our senses, but also our intellect.

About cocktails: I think that you can feel out there some signals for the comeback of classical cocktails. If so, I will support it one hundred percent. The four most popular cocktails at Hella ja Huone are classics like, The Manhattan, The French 75, The Champagne Cocktail and the more contemporanean, created by Audrey Saunders, Old Cuban Cocktail. For me, authenticity is of most importance when talking about cocktails.

If you could only drink one wine for the rest of your life, what would it be and why?

The answer to this question is obvious: Champagne! I will drink Champagne in all forms, styles and quantities. My co-worker, Henna Kolehmainen, used to call me the male version of Marie Antoinette. I will definitely live out of brioche and Champagne!

If I was Daniel Defoe, my Robinson Crusoe would take to the desert island only Champagne. He would be a very tipsy Crusoe.

Valokuva: Aura Saarikoski