Helmikuun 2023 sommelier on Dmitrii Frolov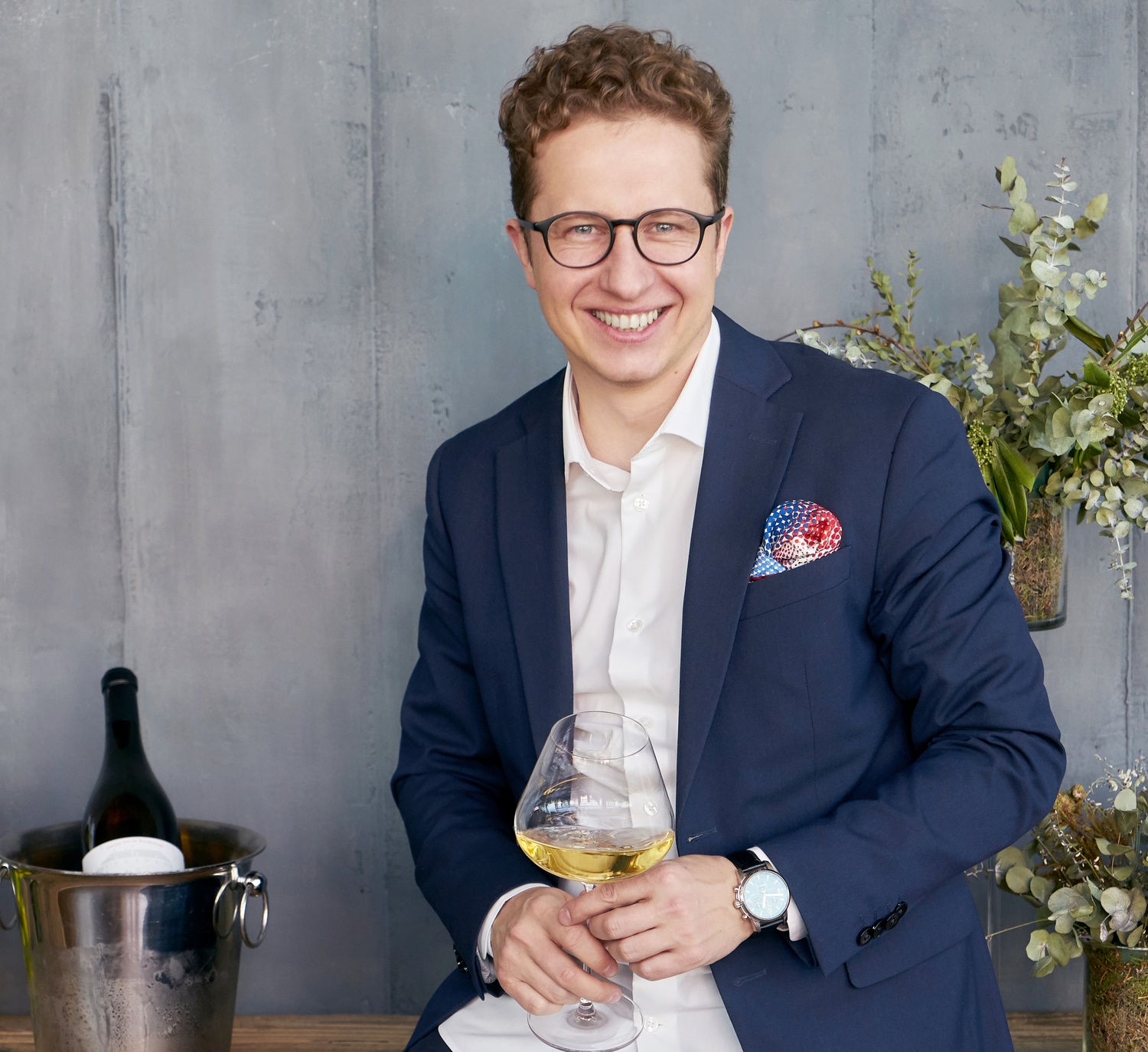 What's your name and where do you work?
Dmitrii Frolov, Restaurant Emo in Helsinki + sometimes guest shifts in Brasa (as they are Olo Collection family).
How did you first become interested in wine, and how did that interest evolve into a career?
I've been working in restaurant business since 2004: started as waiter and bartender, always been looking in wine on our lists.
Once had a spontaneous tasting with our sommelier of two Chablis – same producer, same vintage but village one and Grand Cru another – that really seed an interest how are made from same area, same grape could be so different in flavour and price.
So I've started to search more info about the world of wine and its terroir. Sommeliers in places I worked helped me to attend some tastings, I purchased first wine books, wrote all the notes and step by step I've started to consult my customers.
In 2010 employed as sommelier without finishing special courses, but that put me on a interest to compete in contests so as result won Best Sommelier of Russia in 2016 and passed ASI Gold Diploma in 2017. Self education and communication with wine people that helped me most of all.
What dish on your menu would you recommend at the moment? And the wine pairing for it?
I'm frankly not a vegetarian, but our chef Niko Suomalainen made a beautiful dish. That's soft tofu served with several types of mushrooms – enooki, shiitake, shimeji, oyster mushrooms, prepared in different ways – pickled, fried and crispy deep fried with sauce made of ginger and umami soy mushroom broth.
That intensive dish I put on a pairing with Chenin Blanc a later harvest one with bit of residual sugar and age – 2015 La Coulee Douche Francois Plouzeau, where residual sugar balances the spice of ginger, acidity works with crispiness and tertiary notes underline mushroom flavor.
Tell us a memorable customer experience from your career!
There's a wine event I'm guiding with my colleague and friend – called Chef & Sommelier. That's a wine dinner turned to improvisation cooking show where sommeliers select wine line up of 5 wines and 5 different chefs prepare a perfect pairing for one of each dish according our tasting together with the customers.
It is always memorable dinners but one we've done with Champagne was really special – guests opened their mind that perfect pairing for Champagne could be the whole menu and not only an apperitif.
Who is the winemaker you would like to meet personally and why?
I would say Anselme Selosse – a person that I've met at "Union des gens de métier" tasting of top artisan producer association where he made a lecture about balance of human effect working on agriculture.
And of course he is one of the beginner of grower champagne movement – history, soils and specialties of his wines and region that could be an existing point of discussion.
What are your favourite food and wine pairings? Why?
I love cooking at home for my family so let's point out more simpler dishes:
Champagne & potato chip with caviar – my best snack for New Year eve, acidity of wine refreshing crispy chips and caviar flavor matches with salinity of wine – last time that was Blanc des Blancs by Francis Boulard textured and with pronounced acidity.
Forshmak in Jewish style – that's made of salted herring, green apple, egg, onion and butter – perfect with Mosel Riesling, salt and fat washed by the acidity and apple complimentary with pure fruit of wine, for producer we can have a Fritz Haag Brauneberger Trocken, love his style.
Lamb shanks slow braised in red wine soffrito and herbs rich and dense textured dish – love that one with Mencia La Poulosa, a great Bierzo wine from Raul Perez: soft tannins are matching with tender lamb and savory Mencia combines meaty concentrated sauce.
What is your favourite cocktail and why?
There are few of them, but lately like a lot the "Last Word" – a classic Chartreuse based cocktail. I really like that liquor for its herbal complexity, and how it plays with Maraschino and sourness of cocktail. I personally like it as a digestive.