Kesäkuun 2019 sommelier on Liora Levi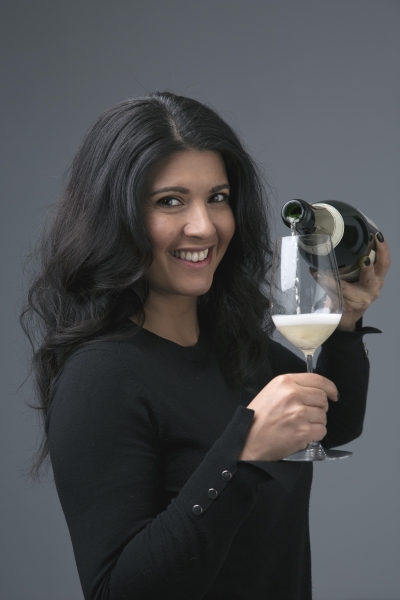 Sommelier Liora LeviWhat's your name and where do you work? Liora Levi, I conduct tastings and write about wine through my own company, Sommelier Liora Levi AS. I'm also the president of the Norwegian Sommelier Association and head of media and communication for ASI.
How did you first become interested in wine, and how did that interest evolve into a career?
After working in a restaurant for nearly 10 years I took the step and became a sommelier. After some more years working on the floor I started building wine cellars for private consumers, teaching in the wine school and promoting German Wines in Norway. A rewarding job, but I soon realized that I wanted to focus more on sharing my knowledge on wine with consumers both through tastings, lectures and writing so I formed my own company.
I can honestly say that I have the most rewarding job I could ever wish for and that I luckily will never be done learning about wine.
What do you think makes a good sommelier?
A good sommelier should feel joy and pride in providing each guest with a special experience by understanding the guest's needs and budget, being humble enough to put ones own preferences aside and using his or her knowledge and creativity to make each guest feel special and cared for.
In addition a good sommelier should have an understanding of economy and how to build a cellar that is both dynamic and diverse.
What are your favourite food and wine pairings? Name 3!
I have lots of favorite pairings that change with the seasons, but here are some of my current ones.
1) Dry riesling with Norwegian prawns on a sunny terrace in the summer.
2) Beaujolais with bbq pork chops in my backyard.
3) Chilled Nuits-St-Georges Village with roast chicken.
In your opinion, what are the most interesting trends in the wine market right now?
In Norway people drink mostly red wine, heavy ones. We see that the trend towards more whites, sparkling and rosé are increasing as well as lighter style reds. Why? It is great to see that the Norwegians are becoming more interested in wines and that they explore more different styles.
You can only drink one wine for the rest of your life. What is it and why?
Oooh, very very difficult question. I think however I would have to say that it would be Champagne. The reason I think is obvious, bubbles make me happy!! And Champagne can be paired with anything!