Kesäkuun 2021 sommelier on Alice Järvinen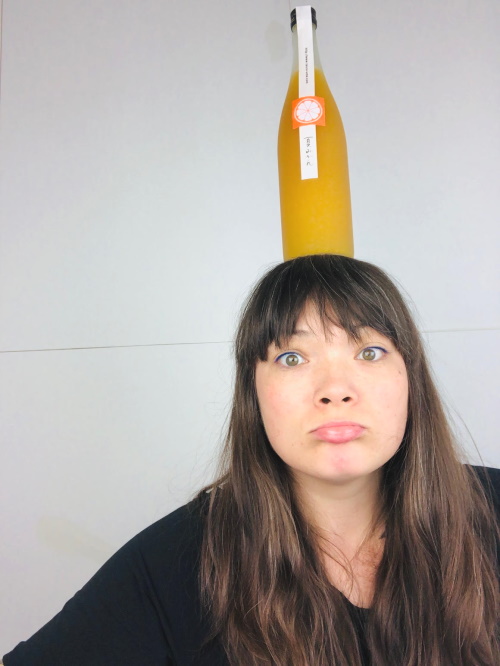 Who are you and where do you work?

I'm Alice Järvinen and I work at BasBas Kulma in Helsinki.

How did you become a sommelier? How did you end up in the industry?

11 years ago I moved from Paris to Helsinki on a whim. I needed work and back then no one was hiring a non-Finnish person. After a while I was about to leave Helsinki when Juuri hired me as a dishwasher for their lunch service.

Yup, I didn't start out as a cook like most Sommeliers have. Latva opened up a few years later and that's when Jarkko Myllymäki and Ilja Björs took a chance on me and put me in FOH.

8 years later, after doing bartending and waitressing in different places, I got a sommelier gig at Atelje Finne. That's where Danielle Pelati found me and asked me to join the BasBas family.

Tell us three of your own favorite food and wine combinations for the summer!

Noodle Master A6. Shanghai Noodles with Shrimp and Scallion Sauce (add Chili Flakes in il to it) and Semi Sweet Chenin Blanc. You got your fatty, spicy, seafood dish with crispy, fruity, slightly sweet but with a great acidic finishing.

Greasy, warm fatty meat pie with ketchup and a cold glass of Champagne. (Grease x Fat x Salt) + Champagne = Heaven.

Manzanilla sherry with sushi (that's if you can't get your hands on some good sake). Just imagine how the sushi rice with vinegar and raw fish is highlighted by the floral and bold characteristics of the Sherry.
What do you think are the most interesting cocktail and wine trends right now?

I think the most interesting beverage trend in Helsinki at the moment is good Sake. The brewmasters are dedicated, knowledegable, and hard working. Like cellar masters in a vineyard, and you can always taste that in each bottle.

Sake, like wine has acidity, character, and even floral and fruity notes. And the main part: both are highlighting the food our guest are there for. All in all the simplicity of a good sake is just as beautiful with food as a beautiful European wine. So look out this summer Yuzu sake is gonna be a thing. Just add a little ice, sun, and sunglasses and it's good to go ?

If you could only drink one wine for the rest of your life, what would it be and why?

(If we could change this question to "What memorable moment or moments do you have, with wine as the main topic/subject"):

The days when I hang out with "the guys" (Kristian, Kai, and Tuomo) in the warehouse. Listening to their stories about wines is better than morning coffee.